Home Screen
The Home screen provides information about recommended content, interesting apps, connected devices, and content search. The following image shows the Home screen of webOS TV 6.0.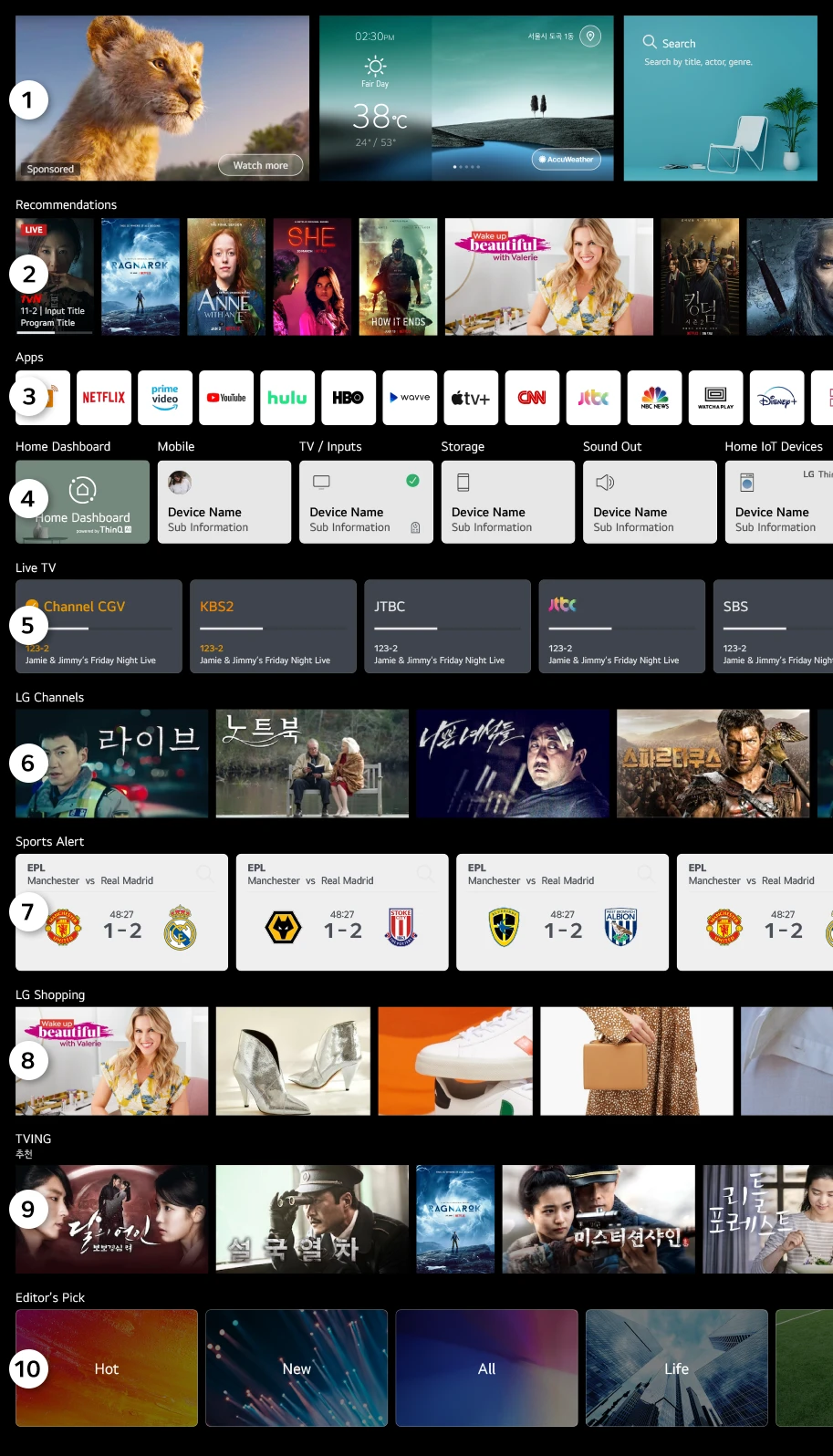 ​
(1) Hero Banner / AI Board / Search 
Hero Banner shows high-quality content to promote.
AI Board informs LG TV's new feature, AI suggestions, weather, etc.
(2) Recommendations
Recommendations provide recently watched Live TV channels and suggest VODs based on what you have watched.
(3) Apps
Apps show more interesting apps to explore.
(4) Home Dashboard
Home Dashboard allows users to switch Inputs and to control IoT and mobile devices.
(5) Frequently Viewed Channels
Frequently Viewed Channels provide the list of frequently watched Live TV channels.
(6) LG Channels
LG Channels provide recommended channels and VODs.
(7) Sports Alert
Sports Alert provides game schedules of favorite sports teams.
(8) LG Shopping (the US only)
LG Shopping suggests shopping items for users.
(9) OTT VOD Recommendations
OTT VOD Recommendations provide recommended content from YouTube, Amazon, Disney+, and more.
(10) Editor's Pick
Editor's Pick provides the favorites VODs or apps categorized by the editors.